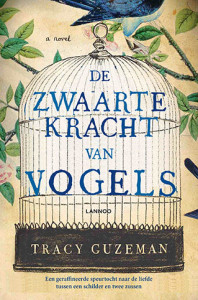 Dutch cover has been released!
What mayhem and magic can you create, 140 characters at a time? Check out the 2014 Twitter Fiction Festival, and follow me March 12-16, to find out!
Delighted to announce that The Gravity of Birds has been chosen by the W6 Book Café as their reading group selection for this month. Loving the love from the UK!
BOOK WARS!!! In yesterday's Stylist Magazine (UK), The Gravity of Birds was pitted against Maggie O' Farrell's brilliant Instructions for a Heatwave in a full page review. (I won't say who wins…only that my wounds are still bleeding.)
Who would you cast in a film version of The Gravity of Birds? Thanks to Marshal Zeringue at Campaign for the California Reader for letting me share my dream cast! See it here: My Book, The Movie.
And additional thanks to Marshal for asking me what I'm reading!
Here it is, one of my bookshelves on display for all the world to see! (Thanks, Waterstones!)
I'm all atwitter to see Amazon UK has named The Gravity of Birds as one of their "Rising Star" books! Step right up, read all about it: http://www.amazon.co.uk/Amazon-Rising-Stars/b?ie=UTF8&node=697384
The San Francisco Chronicle loves The Gravity of Birds. (And I love the SF Chronicle right back!) Read the review here: http://www.sfchronicle.com/books/article/The-Gravity-of-Birds-by-Tracy-Guzeman-4721502.php
Glimmer Train Bulletin #79. Do you know what your characters have settled for? Read it here: http://www.glimmertrain.com/b79guzeman.html.
The fabulous Cassandra Campbell has recorded the audiobook edition of The Gravity of Birds. Some of her other readings include: The Burgess Boys by Elizabeth Strout, The Immortal Life of Henrietta Lacks by Rebecca Skloot, The Sandcastle Girls by Chris Bohjalian, and Home to Big Stone Gap by Adriana Trigiani.
The Gravity of Birds gets mentions in the August issue of O, The Oprah Magazine ("richly textured novel") and in the August issue of Good Housekeeping ("riveting debut").
Check out the July/August issue of Poets & Writers. While it's always a great resource for anyone interested in writing (and reading), this issue is especially stellar since they name The Gravity of Birds a Notable Fiction Debut.
Thrilled to announce that The Gravity of Birds is an Indie Next pick for August!
The Gravity of Birds is in the July issue of ASOS Magazine in the UK: http://epub02.publitas.com/ASOS/30/magazine.php?spread=44
Lovely review of The Gravity of Birds in the Minneapolis Star Tribune: http://www.startribune.com/entertainment/books/209664361.html
An excerpt from The Gravity of Birds is included in HarperFiction UK's "Best Debut Fiction 2013." If you're in the UK, you can check out the free digital sampler here: http://www.amazon.co.uk/dp/B00BVT5WJS/ref=tsm_1_fb_lk
The Gravity of Birds is one of 10 fiction titles chosen for this fall's Celebrate Debut Authors With Indies! I'll be at BEA May 31st to sign ARCs and celebrate!
"Body of Work" appears in the current issue of Glimmer Train (Issue 86: Spring 2013).
www.glimmertrain.com/issue86spring.html
The Gravity of Birds is featured on Simon Novels portal:
www.simonnovels.com/authors/tracy-guzeman