Self-imposed rules:
– Can only use books I own
– Can only use each book one time (perfect excuse to buy more books!)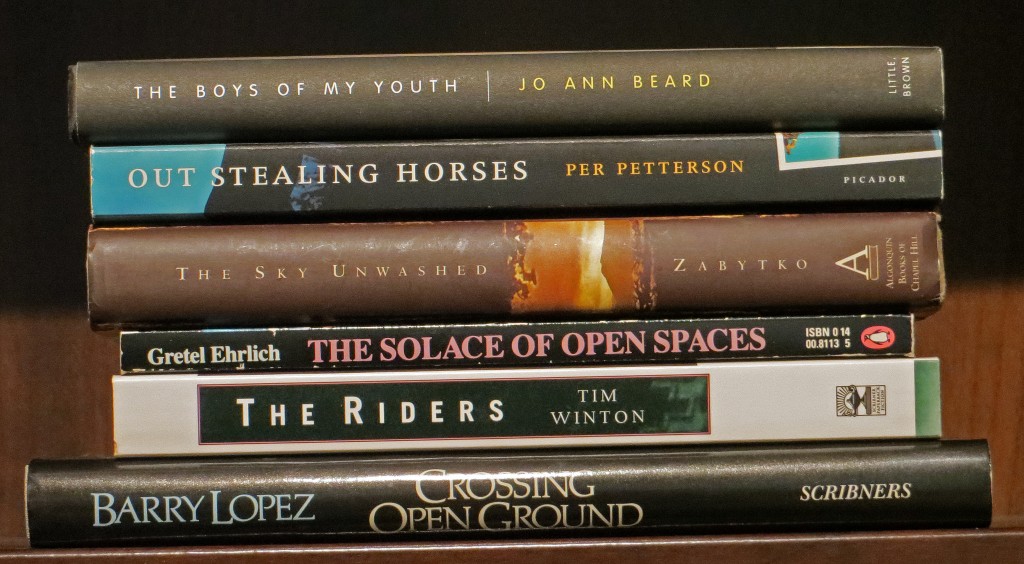 The boys of my youth
Out stealing horses
The sky unwashed, the solace of open spaces
The riders crossing open ground.
(Jo Ann Beard, Per Petterson, Irene Zabytko, Gretel Ehrlich, Tim Winton, Barry Lopez)
Clearly I will need to find more titles with action verbs. Suggestions?